Just in time for International Beer Day, we caught up with another local brewery featured on SPUD.ca. We chatted with Ben Rix, one of the owners at Bent Stick Brewery in Edmonton, and learned about how four brewing pals got Bent Stick Brewing off the ground to become one of the first two nano breweries in Alberta!  
What is the story of how Bent Stick came to be?
The four of us who started the company used to work together as brewers at Alley Kat Brewing Company several years ago. With a shared love for brewing unique beers in small batches, we decided to smash open our piggy banks and start Bent Stick over four years ago. It has now grown to the point where it's our full-time gig and we couldn't be happier to be a part of the local brewing community! We were able to open a taproom in the last two years and love it when our friends and neighbours stop by for a pint.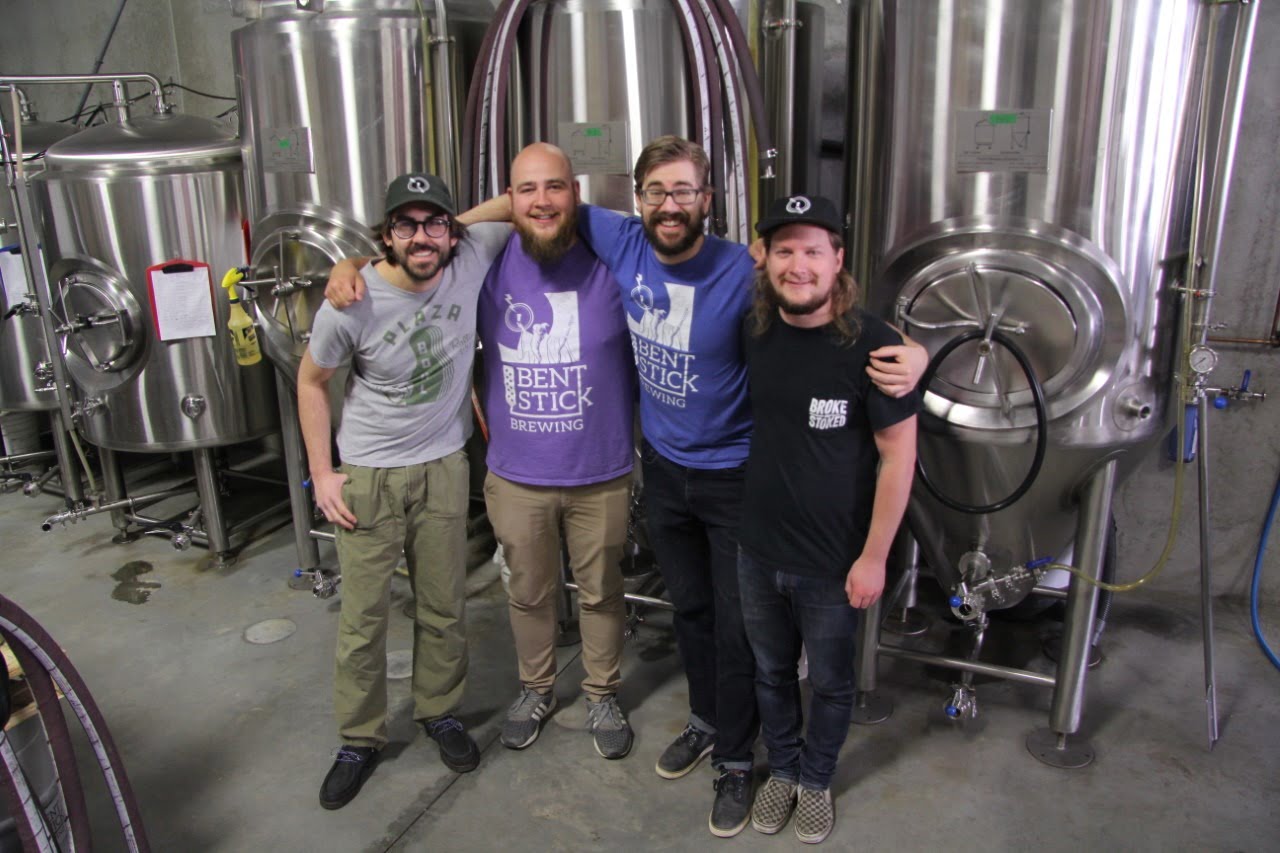 What is your mission as a company?
It's very simple! Beer first. This guides every action and decision we make. Our main focus is on small batches that are fresh and high quality.  
What makes Bent Stick beer unique?
Our specialty is innovative recipe development. We have a constantly rotating seasonal line-up of beers, so there is always something new to try!  
We are one of the smallest breweries in Edmonton. As a nanobrewery, we brew only 400 litres of beer at a time, so everything coming out of our little industrial bay on Fort Road is nice and fresh! 
What are your most popular beers these days?
The B.S. Wit, our spiced, Belgian-style wheat beer is our main flagship beer, and is an easy summer drinking option. This, along with our Electric Boogaloo Hazy IPA are our top sellers, and are both available in cans on SPUD.ca! This summer, our Let There Be Blood Orange Radler is very popular, and for winter we will switch back to our Four-Thirty PM Stout which is a well-loved lighter stout at 4.5% ABV.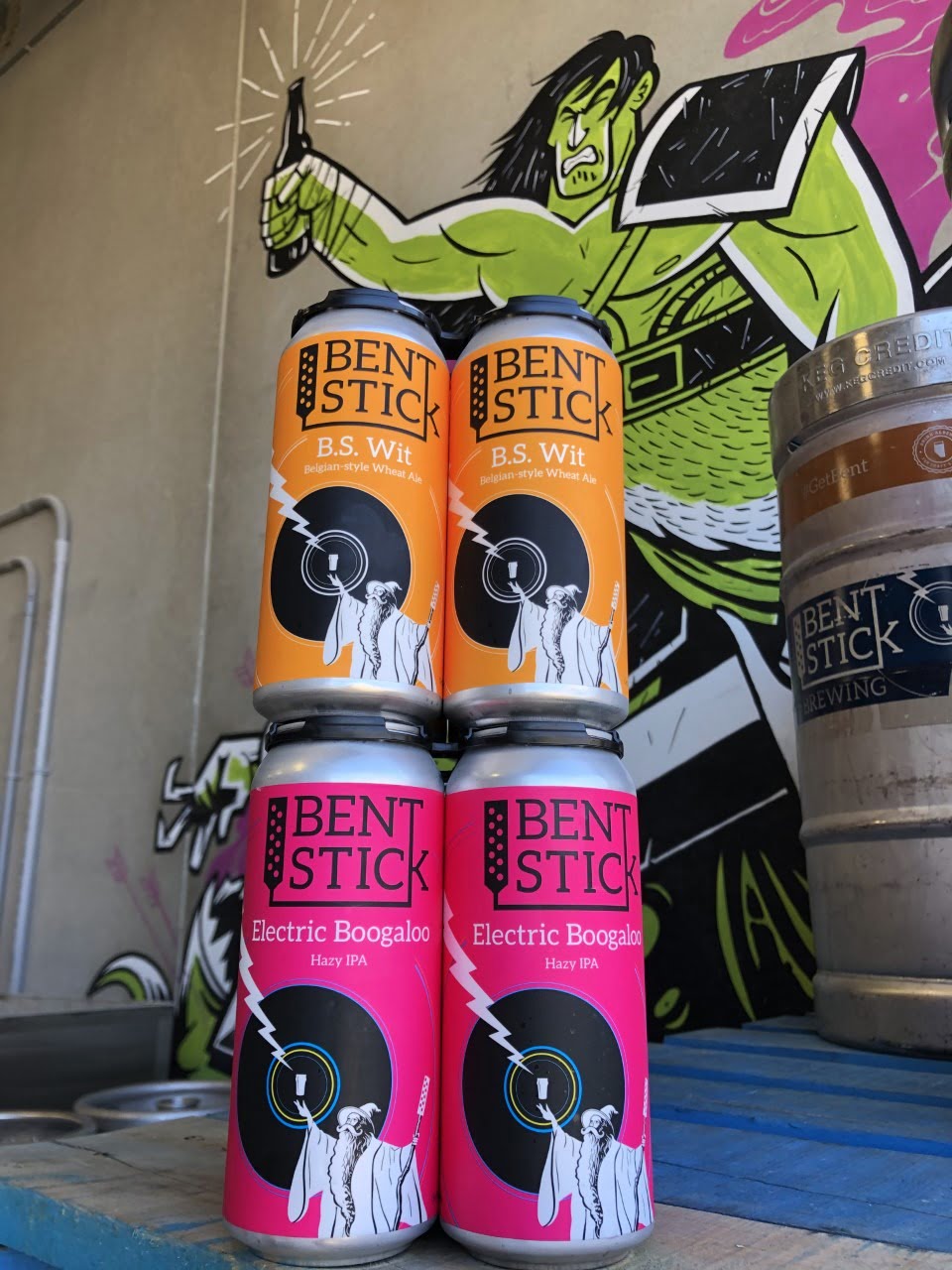 Do you have a personal favourite?
The B.S. Wit tends to follow me home the most… 😊
What have you noticed over the past few months during the pandemic?
We've noticed people really pushing harder on supporting local. It's been incredible for us to see how loyal and supportive of a community we have built, and we are so grateful for the support.  
What do you value about the partnership with Spud.ca?
It's been wonderful getting the support of SPUD.ca with your advanced online shopping and delivery platform. We are thrilled to get our beer in front of new eyeballs and reach new people with our craft brews! We really value the movement to support local businesses in their area when they need it most. Thanks SPUD!