Get your grill fired up with and get cooking outdoors
The season of cooking outdoors upon us. Even though travel is restricted that doesn't mean we can't enjoy the flavours of outdoor cuisine. Pull out your stoves, get your fire pits ready and season your barbeques, it's time to up your grill game!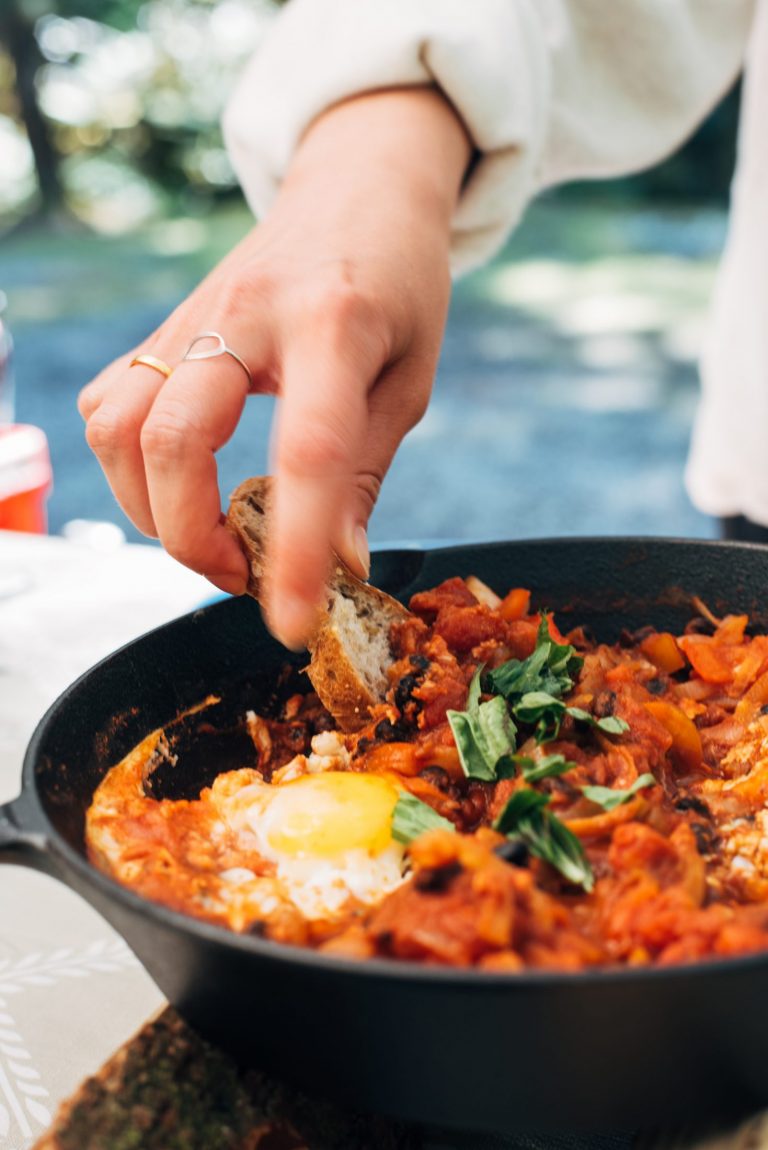 Start the day right with a tasty Shakshuka! Bursting with delicious flavour, this traditional North African dish is an easy creation with kitchen staples. Eggs from Maple Hill Farms, Eat Wholesome canned tomatoes, spices, seasoning and locally sourced fresh produce and you have a scrumptious breakfast on your hands. Cooked over a fire pit, the flavours come alive. Fresh bread is a must for scooping, while chorizo from Two Rivers Meats will bring depth of flavour.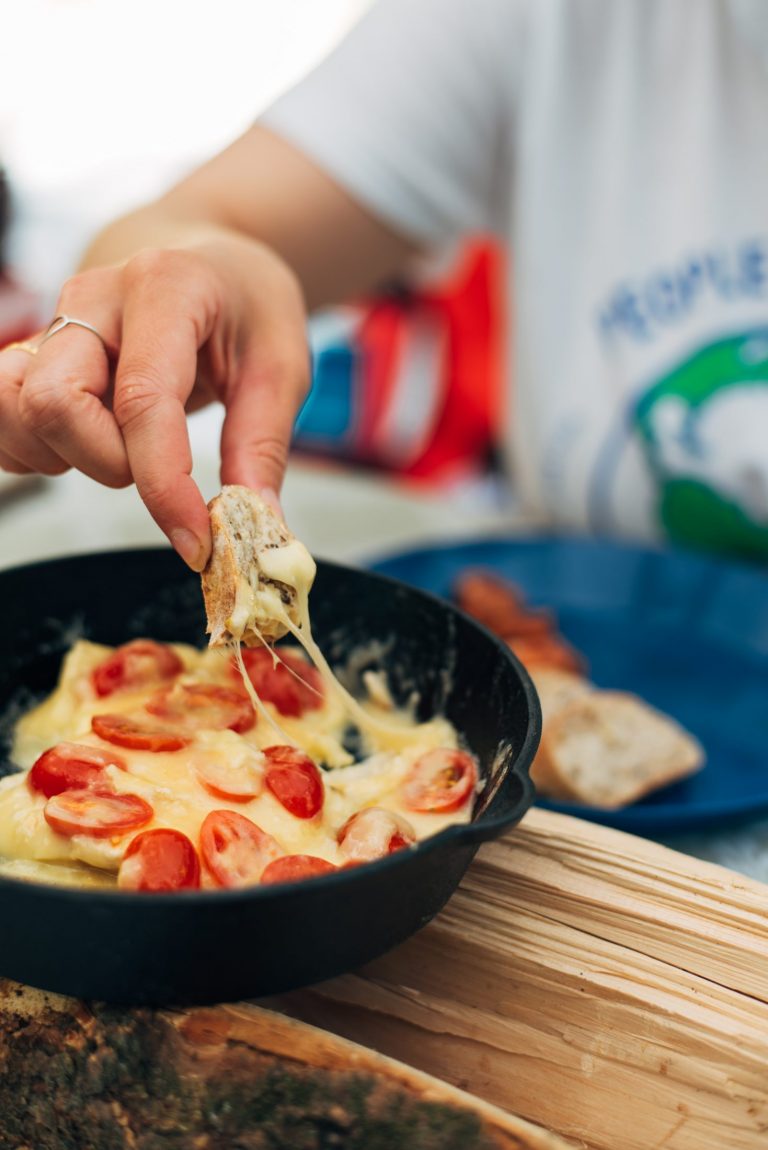 Yes, please to melted cheese! A favourite for upping the game with campsite cuisine, this dish is one for everyone to enjoy. Say hello to Campfire Caprese Brie! Heated in a pan over a stove or firepit, all you need is brie, cherry tomatoes, balsamic glaze and toasted ciabatta! As enjoyable to watch as it is to eat, this dish is guaranteed to become a regular for outdoor cooking.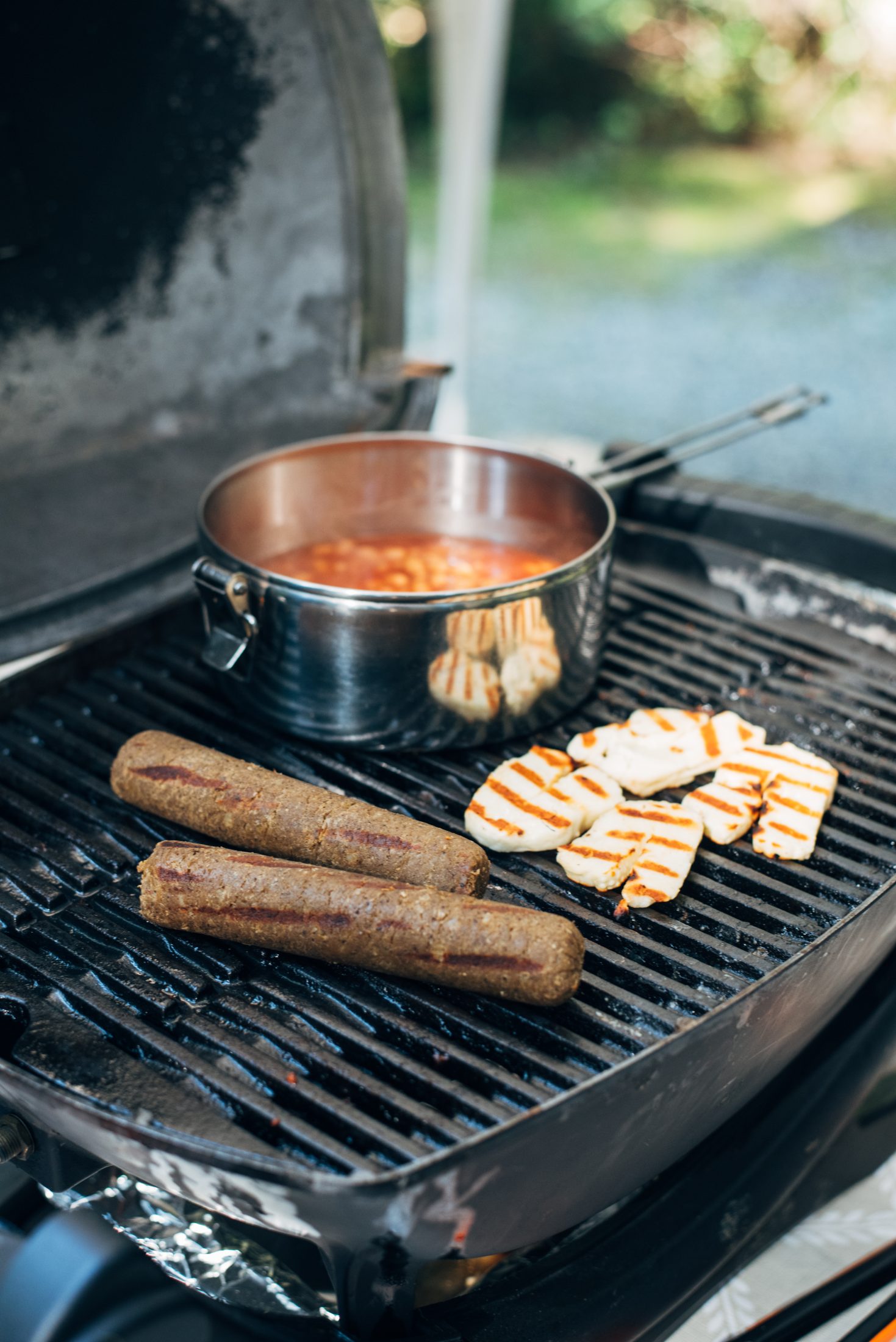 Serve up a meat free breakfast with plant-based sausages from The Very Good Butcher or Big Mountain Foods. A tasty alternative, these veggie links are perfect for a morning fry! For extra yum add some Halloumi, with its high melting point it's perfect for some outdoor grilling. Slightly salty to taste it pairs perfectly with plant-based sausages and bacon and fuels you for a day of fun.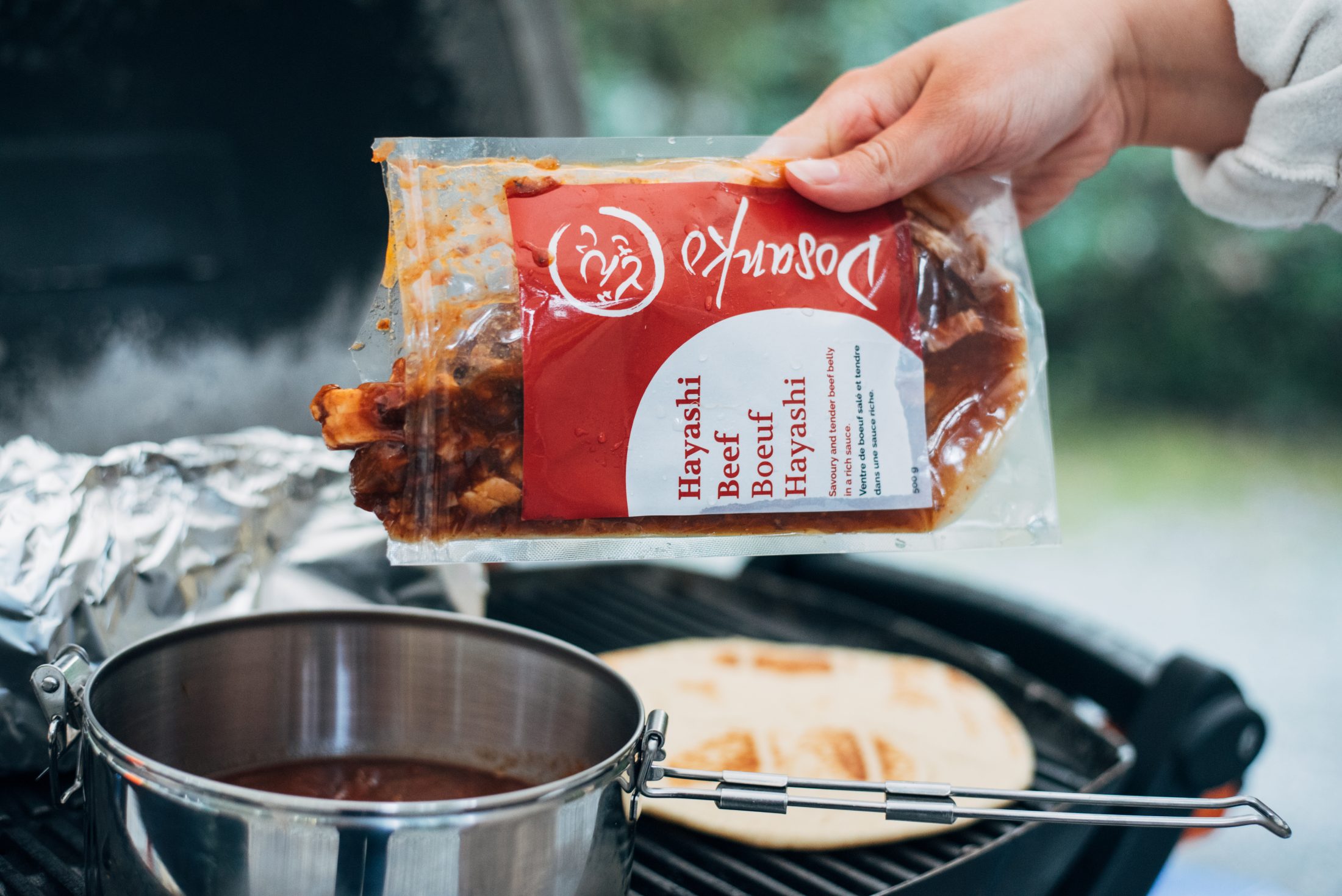 Put your camping stove to work and bring some fine dining to outdoor cooking. With a selection of restaurant quality meals that can be just heated and served, outdoor cooking has never tasted so good! We have a delicious chickpea curry from Kokomo or Hayashi Beef from Dosanko that will deliver a restaurant quality meal to your al fresco dining. 
 Here's to an enjoyable weekend of tasty grilling and fun time chilling.