Every year chefs, grocery companies and food leaders in the food industry put together a list of what they think the most significant food trends will be for the upcoming year. 2020 food trends were regenerative agriculture, African flavours, plant-based and soy alternatives, elevated kids menu and mocktails. Are they here to stay? Or are you ready to say goodbye to 2020 foods and hello to 2021?
Here are the predicted 2021 food trends:  
Next Level Charcuterie   
Pinterest predicts that fancy boards will not only contain cured meats and cheeses but items like breakfasts, colourful fruits, sweet candies, and tacos. While we have mastered building charcuterie boards over the holiday season, we like the sounds of a Mexican themed charcuterie!   
[phone]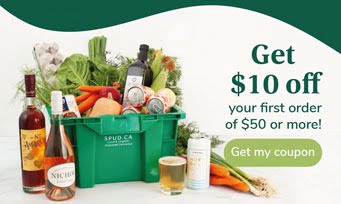 [/phone] [notphone]


[/notphone]
Plant-based Eating   
It is safe to say that plant-based eating is here to stay, and I think after this year we don't need to call it a trend anymore! 28% of people surveyed said they have been eating more protein from plant sources during the pandemic and been experimenting with veganism. Not sure what the difference between plant-based and vegan is? Read here to find out.   
Turn the heat up   
This trend is hot and spicy. Literally. Instead of using classic S and P and drizzling recipes with olive oil. Keep an eye out for spicy and flavour-boosting sauces, like Salt Spring Kitchen Hot Sauces to add to your pantry. Don't forget to cool down with a cold beer when cooking with heat!   
Sustainability in Food   
Sustainability in food can come in many different ways from battling food waste to eco-friendly packaging, supporting local and eating a plant-based diet.   Did you know that our website has filters for Organic, Local, Fair Trade, Oceanwise- so people can shop more sustainably with the value they align with the most! Learn more about our sustainability mission. 
Lasting Lockdown habits   
Prepared meals at home, at-home dining, hot breakfasts, canning, online shopping, plant-based eating, supporting local are here to stay. This may look like many things from virtual cooking classes, to ready-made chef meals, creating virtual happy hours, elevating your fermentation station, and so much more. What lockdown habit are you sticking with? I think I am going to continue to make my own bread! It is so relaxing.   
What 2021 food trends are you excited for heading into the new year? Let us know in the comments below!