Organic Garden – Good for the Environment and you! 
Why garden organically? Your organic garden is good for you and good for the planet, preventing a loss of topsoil, and eliminating the toxic runoff causing water pollution. You won't be killing helpful insects, birds, and other beneficial organisms, and you won't be ingesting harmful residues that result from chemicals that can be present on the food harvested from non-organic crops. Organic food also just tastes better!
Spring is when you can start planting your seeds when the temperature is warmer, you can even start your seeds inside if you are in a cooler region and transplant to your organic garden when it warms up. Spring loving seeds include kale, spinach, broccoli, arugula, and carrots. If you plant some wildflowers, nasturtiums, and sweet peas, they'll bloom and attract those pollinating bees.
We've got plenty of seeds in from Cobblestone Garden Centre, and the packets are complete with instructions for each type of plant, and there are even more helpful tips and instructions and tips on their website.
If you want to start with something simple, may we suggest parsley, which can survive through the winter in most areas. You'll want to plant in a deeper pot, or bed, somewhere where there is partial shade. You can start parsley indoors from seeds in peat pots or plug trays, before moving to your organic garden, and once grown, cut sprigs from the plant as you need, allowing it to regenerate. Don't let parsley bloom as it can attract nasty wasps and avoid planting near mint.
We also suggest regrowing some of your vegetables from vegetable scraps, try green onions, lettuce and even pineapple, we have instructions here.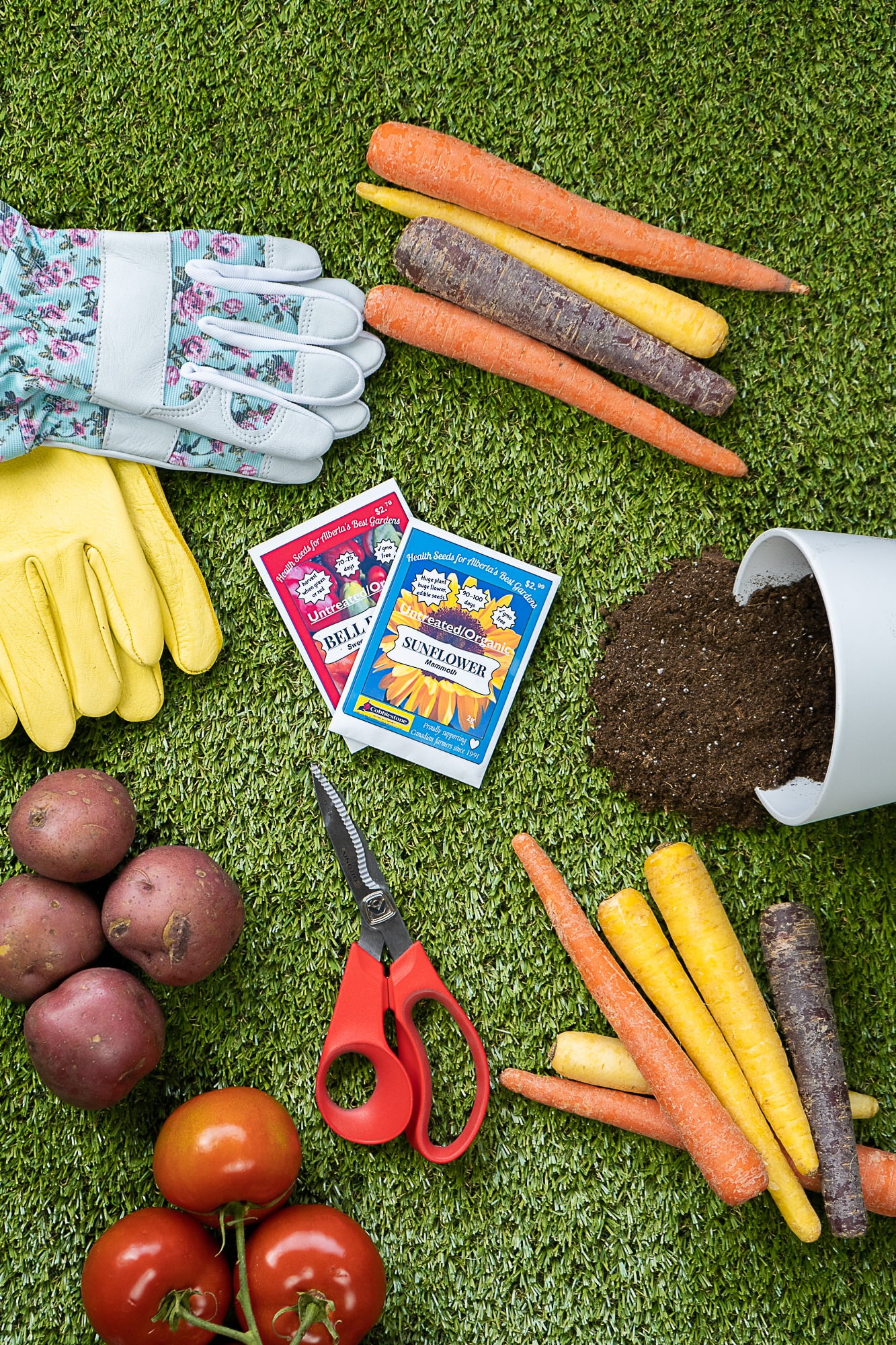 Be sure to buy a few pairs of gardening gloves, and if you're newer to gardening, you will benefit from our selection of garden tools. We've got Garden Forks for turning soil, Hand Trowels for digging and weeding, Rakes to remove debris and level soil and Pruning Shears to harvest flowers and prune your plants.
Happy spring and happy gardening from SPUD!