Cinco de Mayo – More than Margaritas
Cinco de Mayo commemorates the Mexican army's victory over Napoleons III's French troops in 1862 at the Battle of Puebla. The troops had invaded Mexico on the pretense of claiming debts owed. Mexican forces prevailed, delaying the French occupation of Mexico, and perhaps even helping the United States Union Army in the US Civil War, as many believe the invasion was an attempt to set up a base to assist the Confederate South!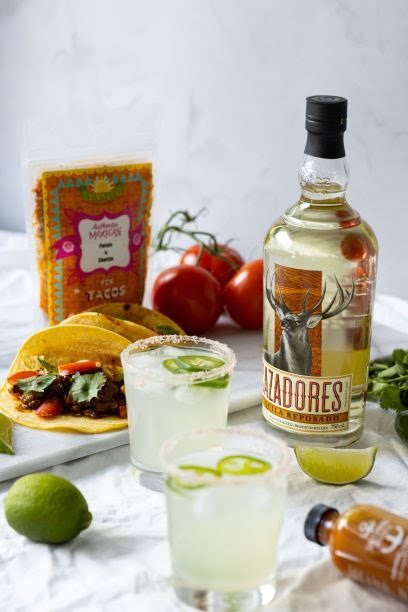 This year, we're all taking a step back from the usual Cinco de Mayo antics, and the best way to commemorate the victory this time may be to mix up a Margarita and enjoy some menu items from Mexican-owned brands in your own home. Try Solecito Chicken in Mole Taco Filling, Frontera Chipotle Salsa, Lita's Cochinita Taco Meal Kit, Que Pasa Chips, and Las Margaritas Salsa.
The history of the Margarita is, as with many drinks, hotly debated, but we do know it's related to the Mexican drink the Daisy, and Margarita means daisy in Spanish, which calls for Brandy, while the Margarita is tequila-based.
Originally created with just lime juice, triple sec and tequila, there's versions that include everything from pineapple to chocolate and cranberries, we're fond of minimal modification of the original, with a hint of spice, a Spicy Jalapeno Margarita.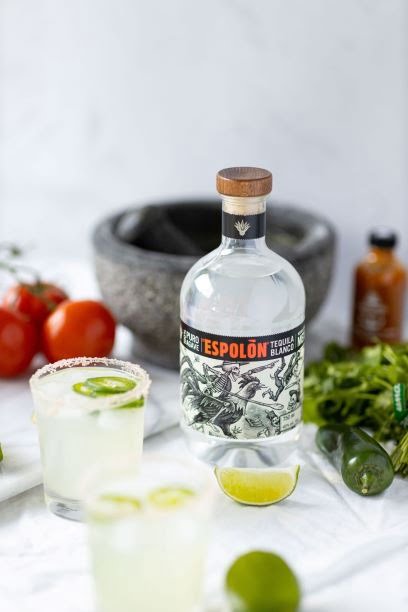 Spicy Jalapeño Margarita (one serving)
Ingredients 
1 oz tequila infused with jalapeño (directions below)
1 oz Triple Sec or Cointreau
3/4 oz freshly squeezed lime juice
Agave or Simple Syrup (Optional)
Directions
For the Spicy Tequila, chop up one Jalapeno (seeds and all) and place it inside the bottle of tequila for 24-48 hours. Strain out the jalapeno pepper and you have a bottle of Jalapeno Tequila ready to go!
Prep your glasses: If you would like to salt the rim of your glass, simply run a juicy lime wedge around the rim and then dip the rim in coarse Kosher salt. Set the glass aside until ready to use.
Combine the ingredients in a cocktail shaker: Combine the tequila, lime juice, liqueur, and a half dozen ice cubes in a cocktail shaker. If you do not have a cocktail shaker, you can stir the ingredients together in a measuring cup or shake them together in a jar with the lid tightly screwed on
Shake it: Give the mixture a good shake (or stir!) for about 10 seconds or until chilled.
Taste and add sweetener, if desired: Give the margarita mix a taste and if you think it needs extra sweetener, add in a teaspoon or two of agave (or simple syrup) at a time until the mix reaches your desired level of sweetness.
Strain and serve on the rocks. Place a few ice cubes in the serving glass, then strain the margarita mix over the ice and garnish with a slice of lime and some sliced jalapenos for extra kick.