Stir-fry is my answer to "what's for dinner?" It is the perfect meal to make when you are not sure what to cook; protein, vegetables and sauce, yes, please! Once you have it mastered, it will become the easiest Tuesday night meal that you can make when plans get cancelled, you forgot to go grocery shopping, or you are tired of take out!   
Start with cooking your rice:   
This is way faster than you think, you can make rice, or golden rice, or cauliflower rice.    
Pick your protein:   
Steak, chicken, tofu, tempeh or salmon, whatever your protein of choice is, slice it up! The thinner it is, the quicker it will cook, and stir fry is all about speed! If you choose more delicate seafood like shrimp or scallops, leave them whole because they are delicate. Once you have prepared your protein, coat it in soy sauce, flour and a neutral oil like avocado oil! This will help the protein brown nicely.   
[phone]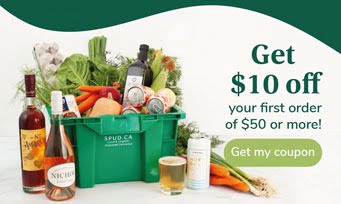 [/phone] [notphone]


[/notphone]
Add your veggies:   
Add some of your favourite vegetables for colour, flavour and nutrients. Asparagus, carrots, bok choy, and mushrooms are great choices, also peppers, onions and corn. Chop them up into same size pieces, so they cook evenly. Also, add some aromatics like sliced ginger, smashed garlic or sliced green onions for that extra kick of flavour!   
Sauce it up:   
Pick your favourite stir fry sauce like teriyaki or sweet and sour sauce or make your own with some soy sauce, sugar, ginger, garlic, red pepper flakes honey and rice vinegar.   
Start cooking:   
In a pan over medium-high heat add some neutral oil and cook your vegetables and aromatics. Cook for about 4 minutes while shaking the pan and stirring, so the vegetables don't stick. Remove them once they are fully cooked. Add some more oil to your pan and cook your protein. Place it in the pan and cook evenly, once it is all cooked, add the vegetables back in. Add the sauce and evenly coat the goods and season to perfection with your favourite seasoning salt.   
Once everything is finished, dish out the rice on a plate, add your seasoned mixture and garnish, enjoy! Now that you have mastered making a stir fry, what are your go-to ingredients? Let us know in the comments below!