By Sally Powis-Campbell. Registered Psychologist and Author "Mindful Mamas and Papas: A Playbook for the Whole Family"
Looking to maintain a healthy routine to carry you into and through this school year, no matter what it throws at you? There is so much uncertainty. Having that colour coded hourly schedule that went viral that many of us tried for that first week of COVID quarantine in March isn't realistic. What I'm talking about is basic, sustainable routines that even with the uncertainty you can do to support the mental, physical, and emotional well being of the entire family this year.
Whether your children will be back in class or you're keeping them home for online or home schooling, there's a challenge of scheduling your days around (yet another) new reality come September. Here are some ideas that I've personally found supportive, that the families in my psychology practice have benefited from, and that you may as well! It's not about doing it all; review these ideas, see what fits for you and your family, and build from there.
[phone]

[/phone] [notphone]


[/notphone]
BREAK THE FAST AND FUEL REGULARLY
When we went into quarantine in March, I kept with my evening routine of prepping lunch bags for the next day for the whole family (adults included!) Why did that stick? We saw the benefits! First, if everyone was getting stir crazy — which was inevitable daily with 3 young kids — we could grab the bags and just get out, no fussing or fast food pit stops we as a family are uneasy with at this time. Likewise, regardless if I was doing work or house to dos, it saved me from the constant snack questions. They knew the snacks I ok'd and prepped were accessible in the fridge in their bags. This is very helpful for myself, and parents whom I work with in my practice who find themselves so busy that sometimes snacks are missed or we go to long and make choices that don't leave us feeling properly fueled — it takes the guess work out and makes the habit of eating every 2-3 hours in order to regulate blood sugar and energy levels. So whether you are keeping your kids home to home school, online school, or if they are going to in-person classes, consider packing lunches the night before.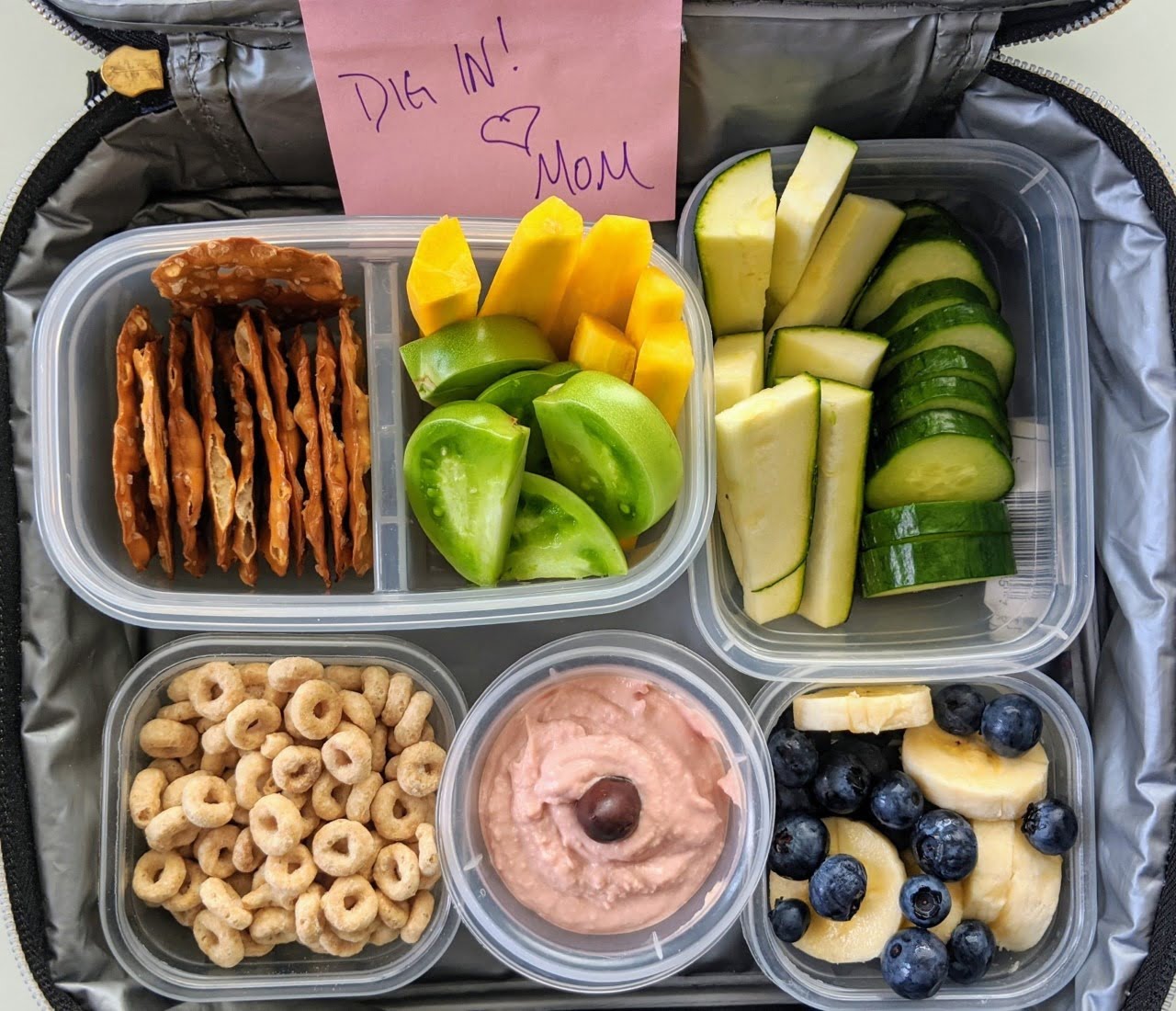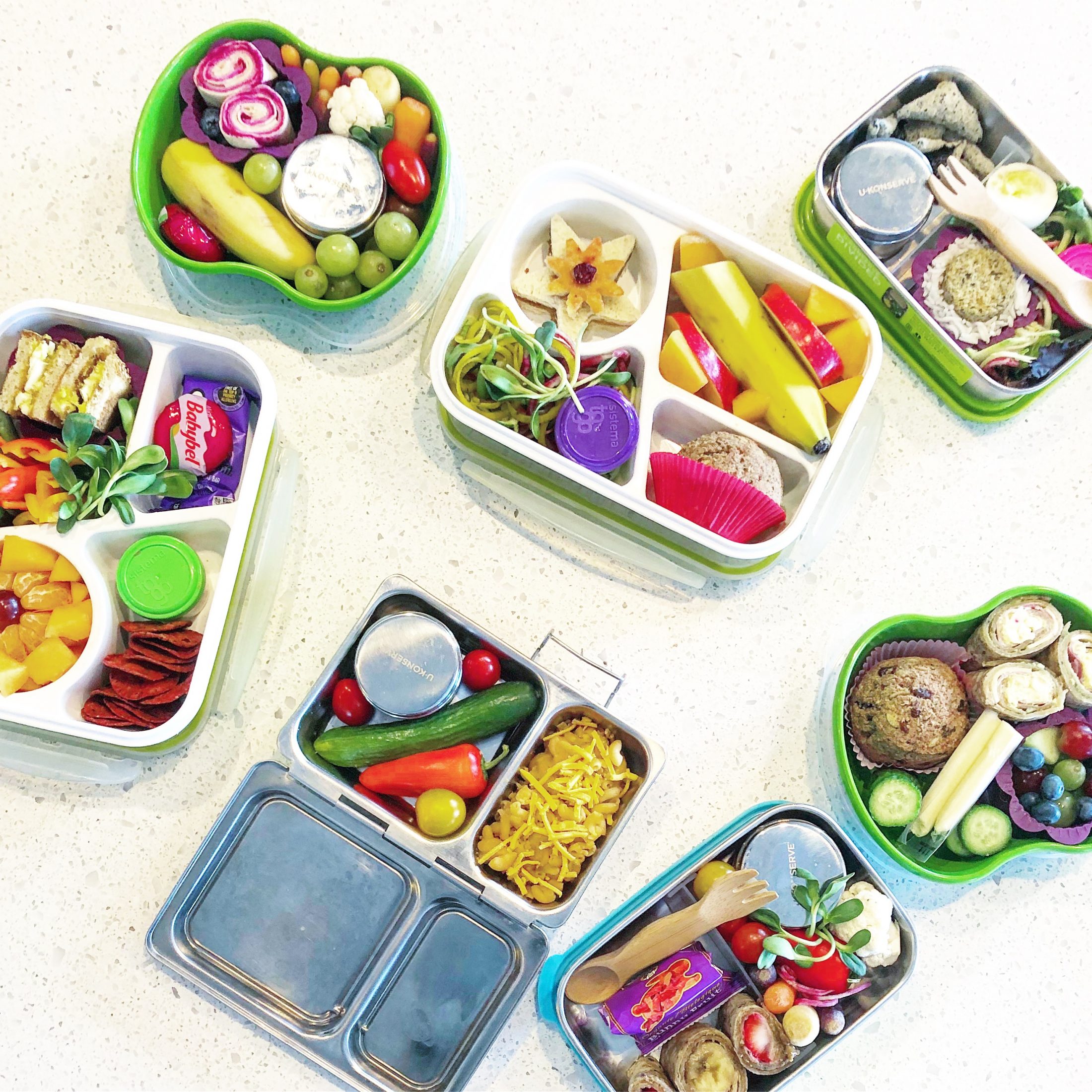 My family's go to snacks:
PRACTICE POSITIVITY
Create a routine that promotes gratitude or positivity each day. For example at breakfast or dinner you can do the GLAD practice; each family member shares 1 thing they're Grateful for, 1 thing they Learned that day, 1 thing they Achieved and 1 thing that brought them Delight. Or simply each share 1 positive thing that happened during the day. This is a helpful way for the whole family to stay in tune with social and emotional wellness.
GO OUTSIDE
Establishing an outdoor routine 1 to 2 times a day benefits mind, body and spirit for all ages. It's a stress reliever, mood booster, helps kids and adults alike focus when we must get back to work or other tasks that require concentration. Go for a solo or family walk, bike, scooter, skate, skip, free play… Even standing on the front step or in the backyard for 5 minutes is a way to hit reset.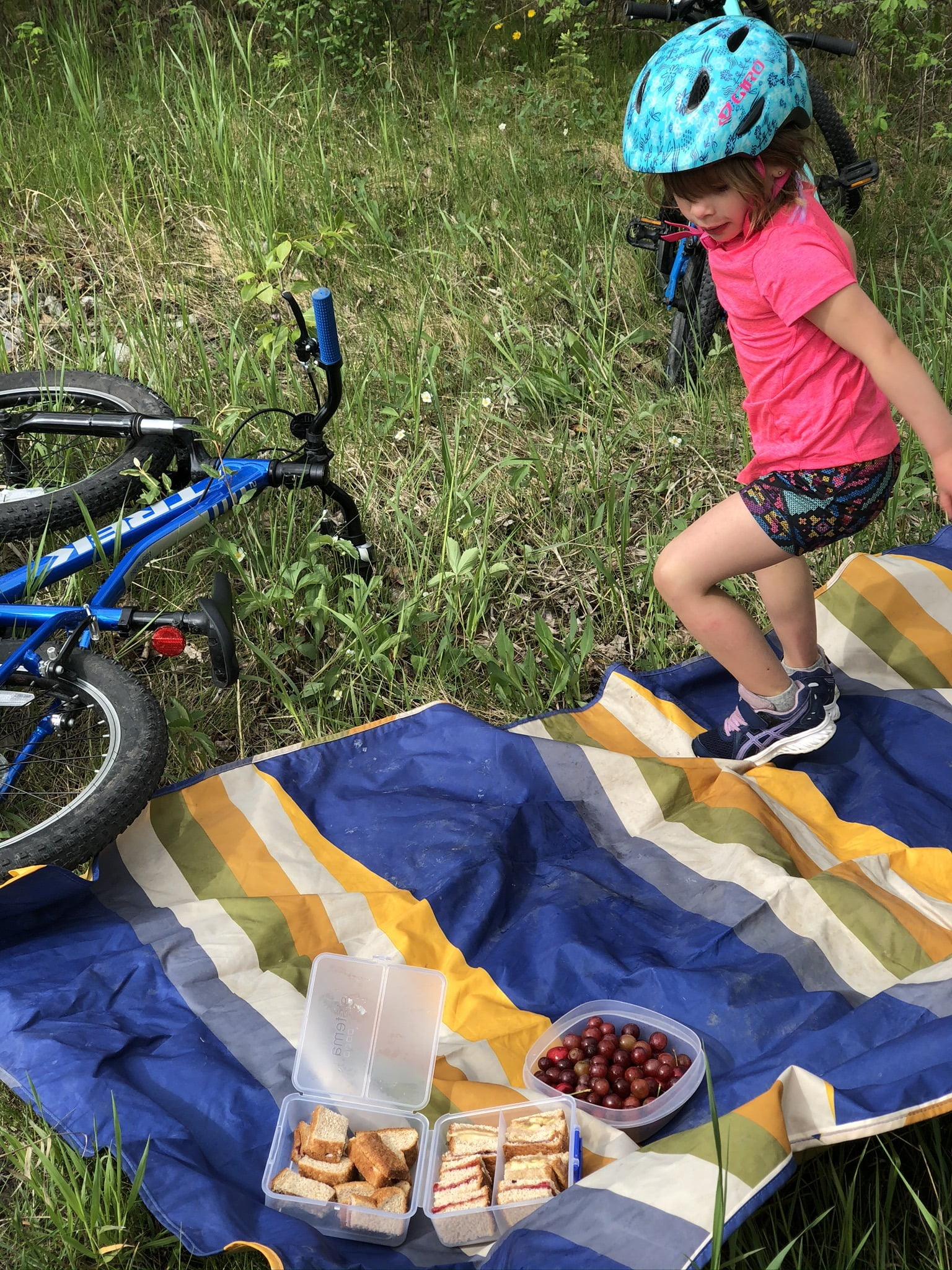 MOVE AND PLAY
Moving and playing outdoors is our family's favourite way to get movement in, but my husband and I both also carve out an hour each day to have solo movement time. Some days it's a much needed stretch followed by 10 minutes of meditation or breathing. Other times it's a sweaty speed workout or lift session. To make this happen we need a routine — and the only time we are able to squeeze this in is between 4:45am and 6:45am due to our work, child minding, and kids' extracurricular in the evenings. It takes 2-3 months to get into the flow of a new habit like this but if you find one that works, stick to it, and rewards as noted below always help (Peloton weekly streaks are a motivator over here!). Not everyone is able to access or necessarily comfortable with extracurricular physical activities for their kids right now, but there are still opportunities from playing outside to doing free YouTube classes like PE with JOE.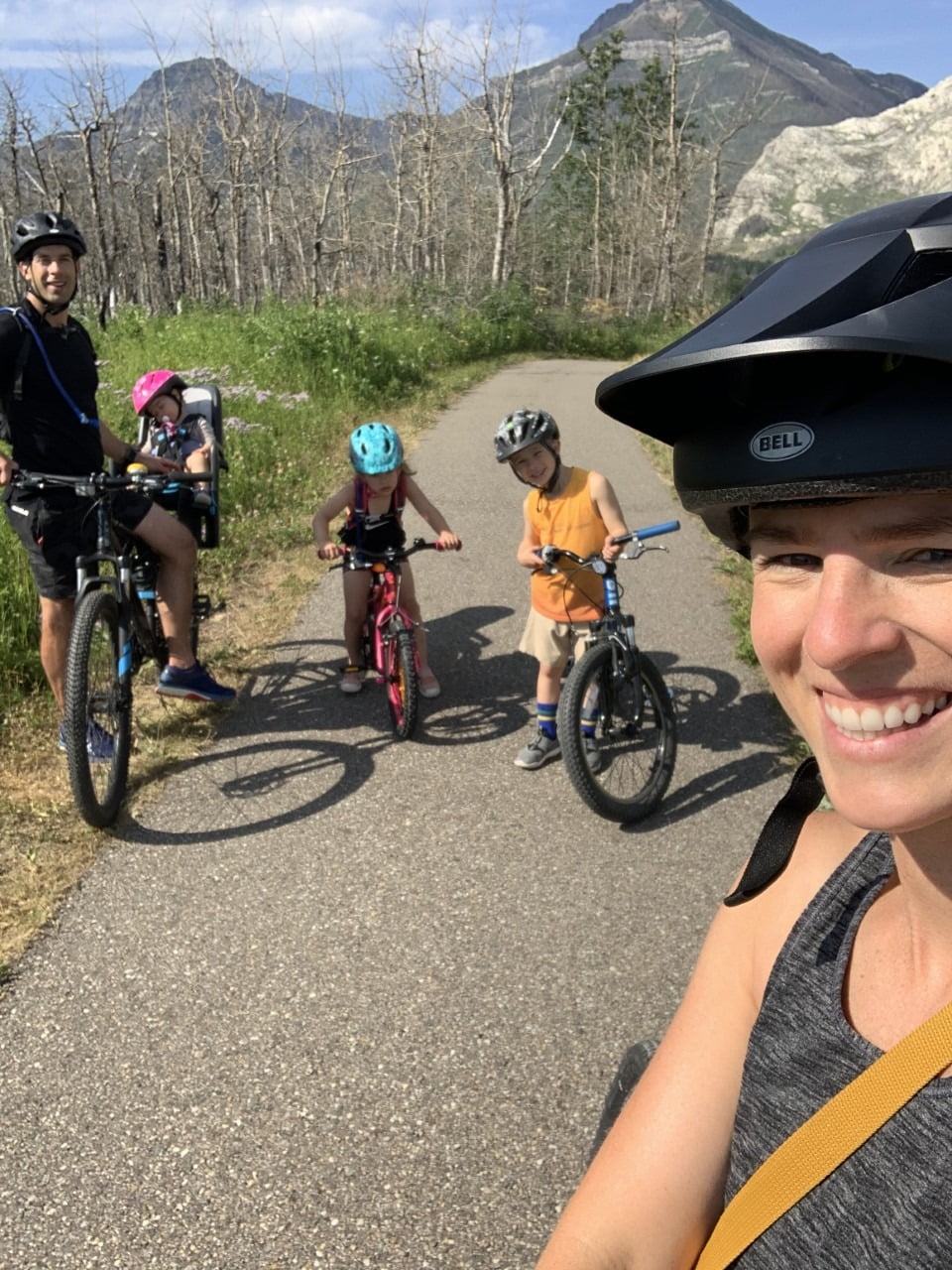 REWARD YOURSELVES
Have you ever done a yoga challenge and relished in the stars you earned as you worked toward your 30 day challenge? Children and adults alike are encouraged to commit to goals with a good challenge. So if you as a parent are working to build in a habit of physical activity a few times a week or wanting to encourage them to commit to their school work, when you or they achieve the weekly, biweekly, or monthly goal, pick a fitting reward. For kids, COVID friendly field trips, or baking their favourite dessert with mom or dad. For parents, a night off for a river paddle board, bike ride, night in the park with a blanket and a good book, or a nice bottle of vino to sip post kids bedtime (PSST, did you know SPUD now home delivers local craft beers and your favourite Okanagan wines?!).
CREATE TECH BOUNDARIES
As a family, agree on tech use. Whether it's no tech at meal times, limited tech during study or homework time, or cell phone wake and bed times, have the conversation as a whole family. Tech use can impact relationships, communication skills, productivity, and mood for all ages, thus is something to seriously consider when setting that September routine. You can find a tech use contract template in my book or on the website.
FIND QUIET AND CATCH ZZZs
Plan brain breaks during the day for parents and kids if schooling at home, and brain breaks for after school/workday if doing in person schooling, before homework and extracurricular activities. Consider setting aside time for naps, meditation, or journaling. I have downloadable infographics for getting kids and adults started in a meditation routine. At night, have your child put phones or tablets to bed outside the room, or handover to you at bedtime. Put YOUR phone and tablet away outside the bedroom and get yourself a real old school alarm clock! Develop a night time ritual such as bath and reading a book, and try to go to bed around the same time each night (yes, even you parents!).
GET HELP
Having children do age appropriate chores in the house can not only reduce stress on you as parents to do alllll the things in this stressful time, but it also teaches children to be responsible and life skills to carry them through the years. There are personal chores (such as making one's bed), and family chores (such as feeding a pet or helping with meal prep). This is a great site for age-specific chores.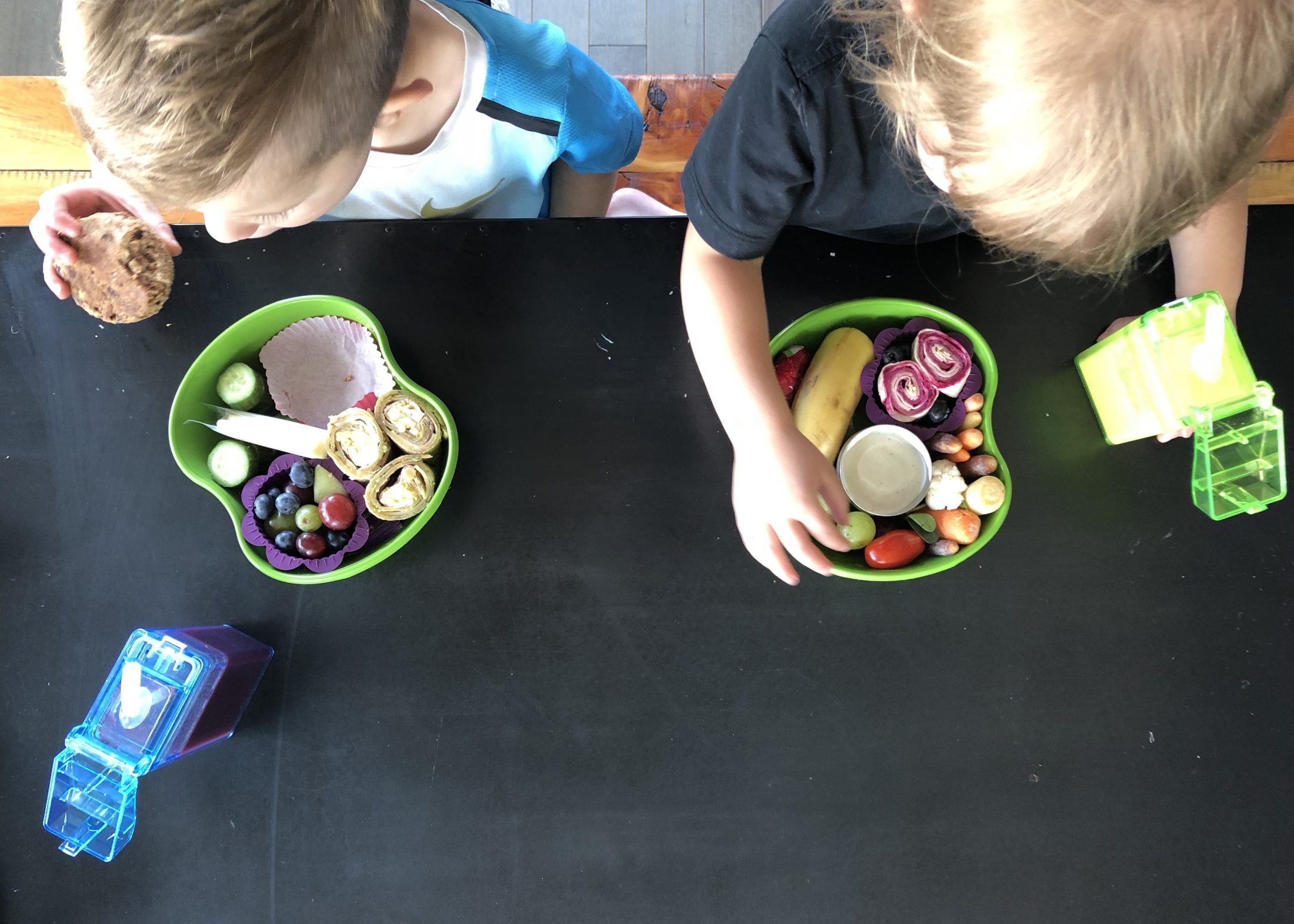 WORK TOGETHER ON YOUR ROUTINE BUILDING
Engage your child(ren) in making a schedule to get their buy in; for example for kids who are schooling at home, let them choose the subject to start with. Post your daily schedule so everyone knows what to expect and make it visible in the house after reviewing it with breakfast. Your original planned routine may not be a fit for your family; you will likely have to make either major or minor adjustments along the way that your children may be able to help you in problem solving.
Now, as you try to navigate the new routine this September, try to cultivate patience, find the positive moments in each day, practice empathy for your kids, show yourself some self-compassion, and keep a sense of humour!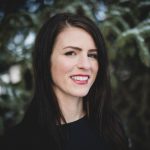 Written by Sally Powis-Campbell
Former CBC and CTV broadcast journalist Sally Jade Powis-Campbell is known online and in the community as a playful and holistically inclined helper in her roles as a mama, mompreneur, psychologist, author, public speaker, yoga teacher, meditation guide, mindful food and drink experience curator, and competitive runner. Her specializations are in various mindfulness-based interventions, nutritional psychology, sports psychology, play therapy, family therapy, cognitive behavioural therapy, and psychoaromacology. Her mindfulness knowledge and certifications are extensive, including mindful eating, mindfulness for performance in business and athletics, mindfulness for kids and teens, mindfulness for stress reduction, and yoga teacher training.
Sally offers realistic strategies and practices based on her psychology practice and her lived experience with children as a dual working parent household with a baby and 2 kids in multiple competitive and recreational extracurriculars. Sally lives and breathes what she teaches!
For more information about her, her book for families, and her practice, visit her website: https://www.mindfulmamasandpapas.com or email sally@wholistichealthyyc.com. Powis-Campbell and her family can be followed on Instagram @wholistichealthmama
Photos by  @radmencreative