Meet Matthew Murtagh-Wu. He is, and owns, The Dumpling King in Vancouver, BC. Matt is a dynamic personality and infuses heart, culture, and community into his local business. With over 550,000 small batch dumplings made in five years, Matt is building his empire one bite at a time.
You may have seen his epic dumpling bag flips over at @therealdumplingking, or discovered the JWB Pork Belly + Scallion flavour while browsing on SPUD. And if this is your first introduction to the King, you're in for a treat.
"When you call yourself the King of something, it means you're trying to claim you're the best at what you do—and here I am five years later."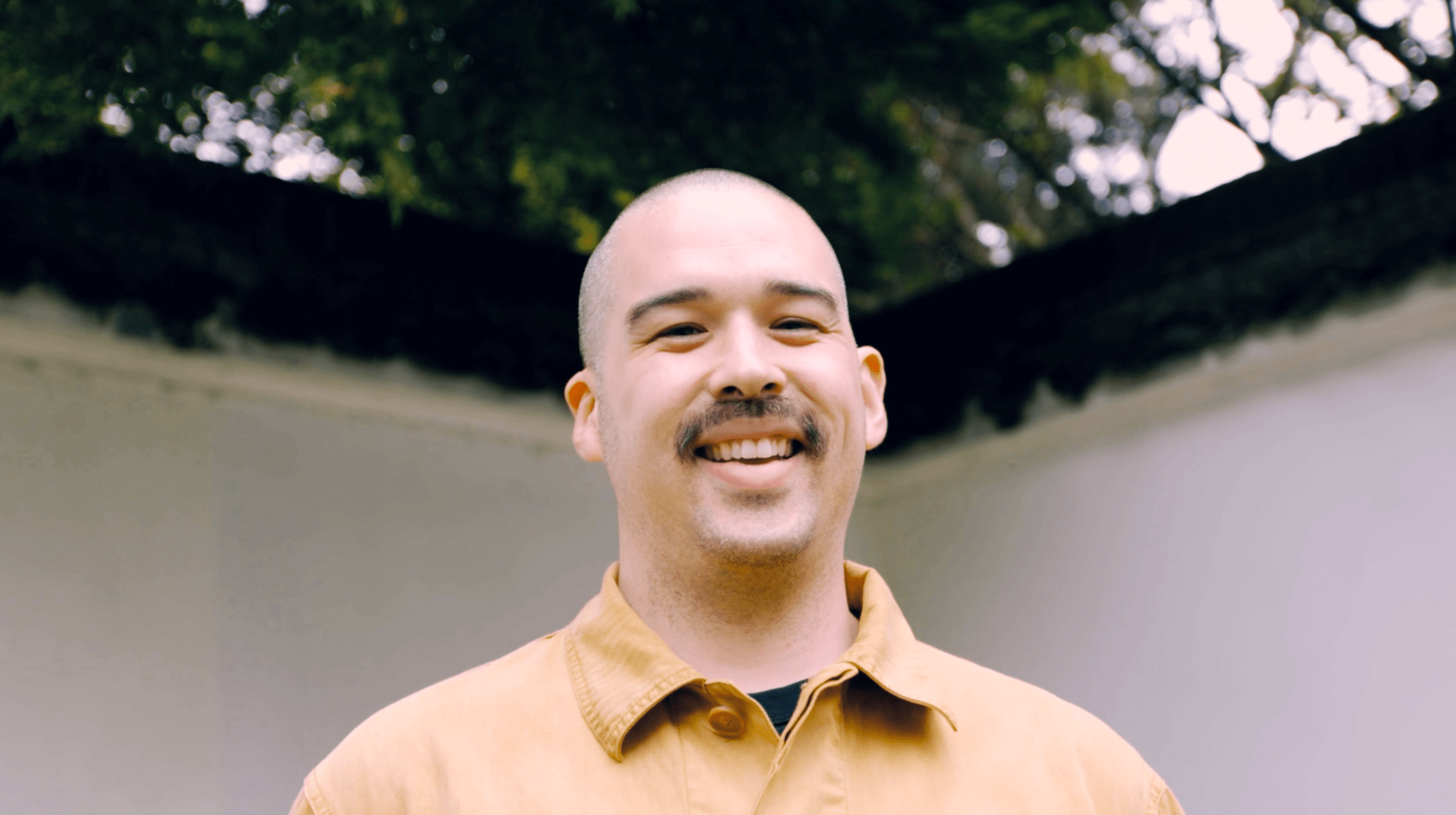 Each dumpling is made with hyperlocal ingredients found within a few block radius in Vancouver's Chinatown neighbourhood. Matt is influenced by his Chinese heritage and we were thrilled to be invited into his kitchen to have him cook a Sichuanese meal—for you to make right at home. 
How to Make a Delicious Sichuanese Meal at Home

 
Follow along as Matt leads you through how to make Mapo Tofu, Market Greens with Homemade Scallion Oil, and the BEST version of his dumplings with a crunchy, lace bottom. Shop all the ingredients right from SPUD.ca and you can find dou ban jiang, fermented black beans, and red Sichuan peppercorns at your local market in Chinatown. 
Crunchy Bottom Dumplings with the Ice Flower Method 
Oil your non-stick frying pan and place frozen dumplings into pan. Space them out so that they are not all crowded together. Turn heat on high.  
Make your corn starch slurry. Mix the corn starch with water in a small bowl until combined. 
When you hear sizzling, add water to the pan with dumplings and place the lid on top. Let this sit for about 5-7 minutes until the tops of the dumplings are translucent. Take the lid off.  
When the majority of the water is evaporated, add your corn starch slurry. Aim for the spots around the dumplings. This will congeal and create the crispy lace or "ice flower" around your dumplings. 
Keep an eye on your heat and hot spots in your pan as to not to burn your dumplings. Every stove and pan has portions of the burner that are hotter than others, so jiggle your plan or re-orientate it so it cooks evenly.  
Do your dumpling flip. Please refer to video.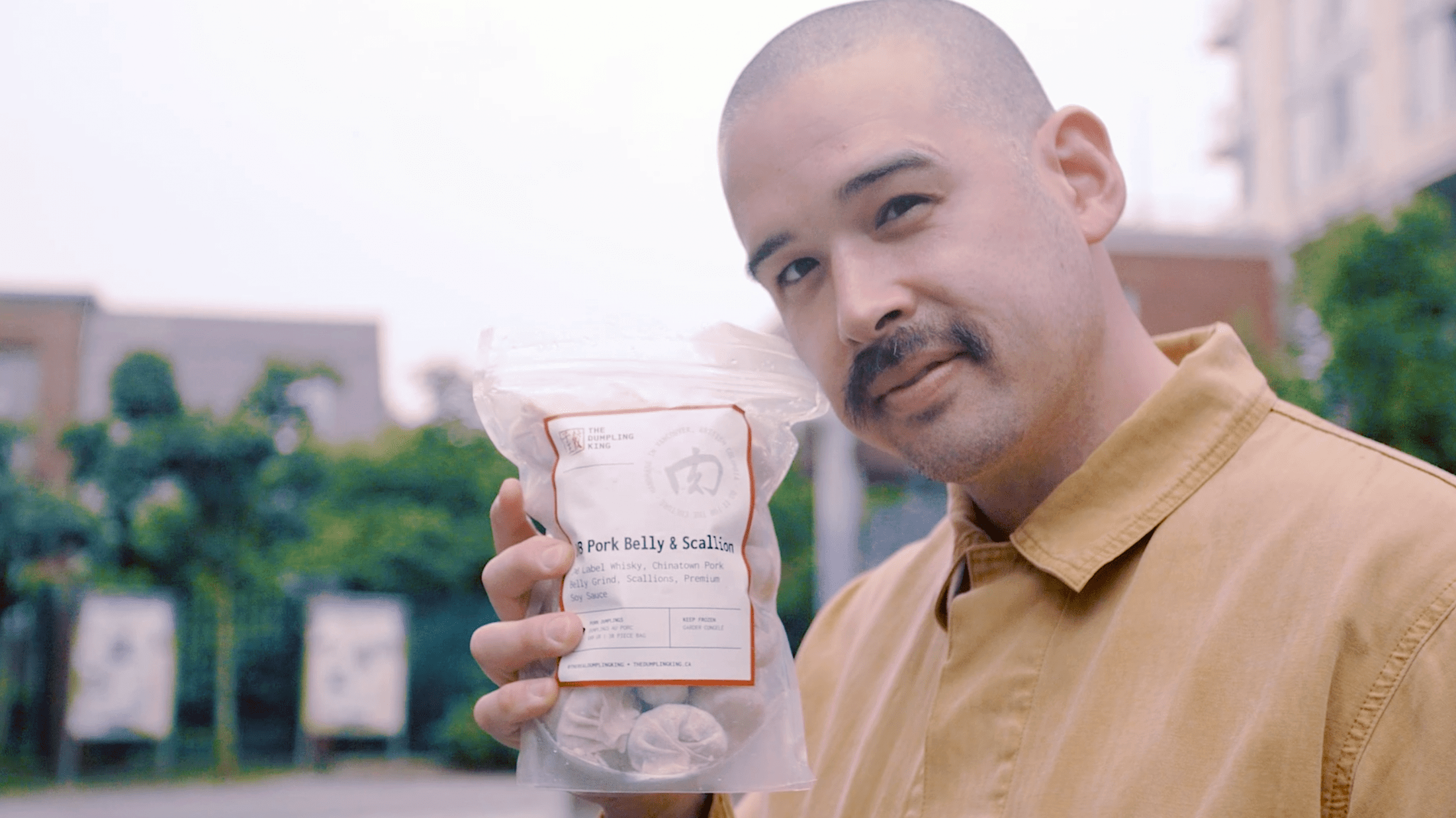 Market Greens with Homemade Scallion Oil
Use the whites of your scallions, bruise them with the palm of your hand and place them in a sauce pan with white onions and grapeseed oil. Turn heat on medium high.  
Stir onions gently, allowing the remaining water in them to evaporate. When the onions begin to caramelize, remove them from the oil. Let remaining oil cool.  
Blanche the bok choy in salted boiling water. Strain and lay on a plate. Add a pinch of salt to taste and drizzle some scallion oil over. Done! 
Spicy Sichuan 

Mapo

 Tofu
1 carton unsalted chicken stock 

 

The green portions of a bunch of scallions finely cut (to garnish) 

 

3 tbsp Pixian fermented chili broadbeans (aka "dou ban jiang"), chopped into a paste 

 

1 tbsp fermented black beans, chopped into a paste 

 

1 tsp red Sichuan peppercorns, toasted and pulverized to garnish (or more if you like the numbing sensation it gives) 

 

Smoked chili flakes, to your tasting 

 

3-4 garlic cloves, finely minced  

 

2 medium thumbs of ginger, peeled and finely minced 

 

1 teaspoon white pepper
2 packs of soft tofu, cut into 3/4" cubes 

 

2 tbsp cornstarch, dissolved into 2-3 tbsp water
200 grams ground beef 

7 tbsp scallion oil

 
Place cut pieces of soft tofu and add into salted hot water. Let it steep off to the side until you add it to the rest of recipe.  
Heat a wok until smoking, turn heat off and add 1 tbsp of your scallion oil. Swirl around sides to create a non-stick coating and turn heat on high. Add ground beef. Break into pieces and cook until complete. Remove with a slotted spoon and set aside.  
Rinse and dry your wok, and reseason with oil and return to medium heat. Pour 6 tbsp of scallion oil into the wok and add chili bean paste. Break apart in oil and stir often until it stains the oil red and becomes fragrant.  
Add fermented black beans, garlic, ginger, and white pepper, and stir often. Make sure as to not overheat and burn your spices. Medium to medium-low heat is best to draw the flavours out and create a uniform paste.  
Remove tofu from hot water with slotted spoon, shaking off any excess liquid and place gently into wok with your bubbling spices.  
Sprinkle the beef over top, then add your chicken stock. Nudge your tofu gently using the back of your ladle or spoon to avoid breaking the tofu. 
Bring to a gentle simmer for 3-5 minutes to allow tofu to absorb the flavours.   
Make a slurry of corn starch and add 2-3 increments to your bubbling Mapo Tofu. Stir gently. This will thicken it and create a sauce that will cling to all ingredients in it. 
Place in a serving bowl, garnish with the scallion greens, and sprinkle toasted Sichuan peppercorn on top. Best served with steamed jasmine rice. 
---
Matt and The Dumpling King are the first in our series called Meet the Makers of SPUD. This is a way for us all to show support for local business and try something new at home in the kitchen! Follow us on Instagram to meet more of the #SPUDmakers.